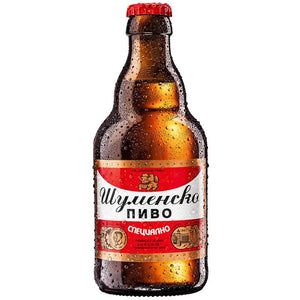 QUESTIONS & ANSWERS
Have a Question?
Ask a question about this product.
This is not a live chat.
Ask a Question
Shumensko Pivo - Bulgarian Lager 330ml is one of the most famous Bulgarian beers. It is still popular and loved all throughout Bulgaria.
Available and delivered either in bottles or cans.