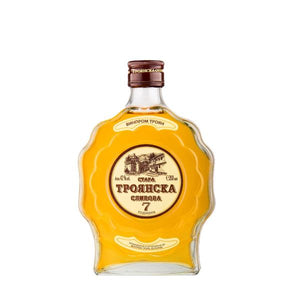 QUESTIONS & ANSWERS
Have a Question?
Ask a question about this product.
This is not a live chat.
Ask a Question
Troyanska Slivova (made from plum) Rakia 700ml aged for 7 Years. It has a 
smooth, plum brandy taste. It is made from the finest plums, craftily distilled and aged for seven years. Great gift to send to a friend or loved one in Bulgaria.