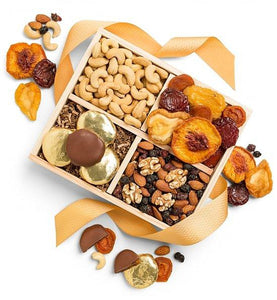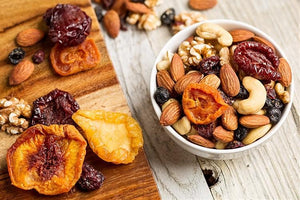 QUESTIONS & ANSWERS
Have a Question?
Ask a question about this product.
This is not a live chat.
Ask a Question
Nuts and Fruit Harvest Basket
This enduring healthy basket features an open window glimpse into healthy indulgence - dried stone fruits, fresh jumbo cashews, chocolate dipped apricots and more.
Dried fruits and plump nuts are fresh from the local Bulgarian orchards. Four sections are filled to the brim with healthy snacks and a little indulgence, perfect for the gourmand in your life.
 Gift Basket Dimensions
Measures 8" x 10".