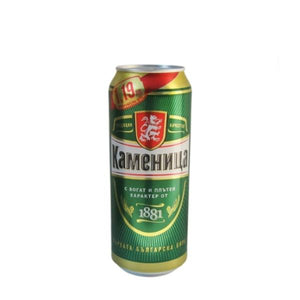 Hi. Do you deliver to New Zealand? Kind regards Andrew

Unfortunately we only deliver to Bulgaria. The site is for people to send gifts to friends and relatives in Bulgaria and not really for us to send bulgarian products oversees. Thank you
Kamenitza - Bulgarian Lager 500ml is probably one of the best Bulgarian beers. It has a classic lager taste and it is made in Plovdiv.
Available and delivered either in bottles or cans.