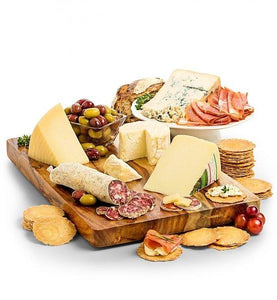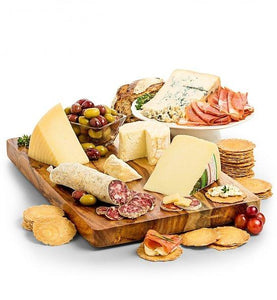 QUESTIONS & ANSWERS
Have a Question?
Ask a question about this product.
This is not a live chat.
Ask a Question
Robust Pecorino and Fontina are the starring artisanal Italian cheeses that abound in this rustic Italian gift. Paired alongside rich sopressata, dry-cured Genoa and many more delights, this rich Italian menu will transport anyone to the rolling hills of Tuscany, the sunny island of Sardinia, or the snowy peaks of the Italian Alps.
Included in this Gift
Prosciutto, Sliced Genoa, Soppressata.
Fontina, Pecorino Marzolino and Toscano.
Crispbread Crackers and more.