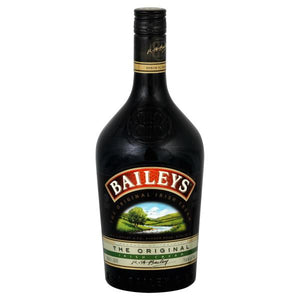 QUESTIONS & ANSWERS
Have a Question?
Ask a question about this product.
This is not a live chat.
Ask a Question
World-renowned Baileys is a natural marriage of fresh Irish dairy cream and Irish Whiskey. Fragrant and flavourful with fresh coffee, hazelnut and chocolate notes; sweet, creamy and thick yet well-balanced by a smooth whiskey note for a smooth, lingering finish.
700mL