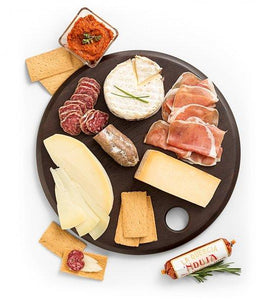 Are the products in this basket fresh?

Hi Kyle, Thank you for your question. Yes, we buy all products for the basket the day of delivery and assemble them by hand in our clean facility. We are especially diligent with cured meats, cheese and other perishables. Thank you
An incredible spread from beginning to end, this gift is sure to delight everyone who partakes.This basket includes Bulgarian salami, lukanka, shunka, sausage, assorted cheeses and luteniza past spread with crackers. Feel free to add a bottle or two of  fine Bulgarian wine to this basket to make it an unforgettable experience.