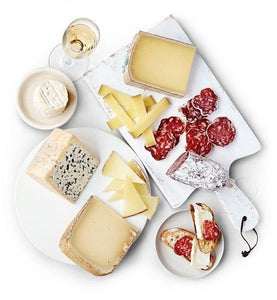 QUESTIONS & ANSWERS
Have a Question?
Ask a question about this product.
This is not a live chat.
Ask a Question
Bring the best of France to Bulgaria.
Is there anything more indulgent than a picnic in Paris?
Relax in luxury with this spread of French cheeses and charcuterie that's nothing short of magnifique! Each artisanal cheese is gently wrapped in specialty paper and shipped fresh to preserve its perfect condition. Presented in a rustic wooden crate, it's a gracious offering for those with excellent taste.