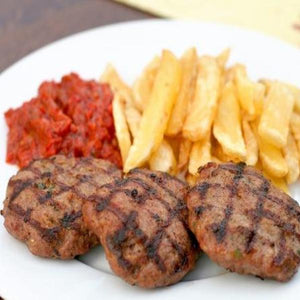 QUESTIONS & ANSWERS
Have a Question?
Ask a question about this product.
This is not a live chat.
Ask a Question
Kyufte is a class Bulgarian BBQ Burger. It is made of pork minced meat spices. Kyufte is a one of the most traditional meat dishes every home in Bulgaria.