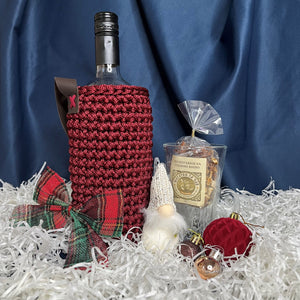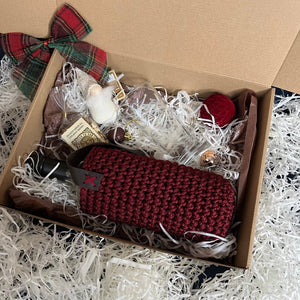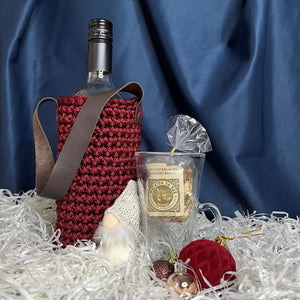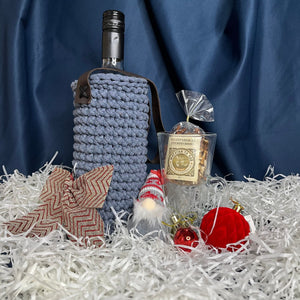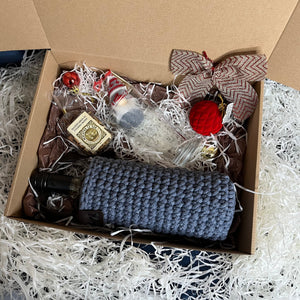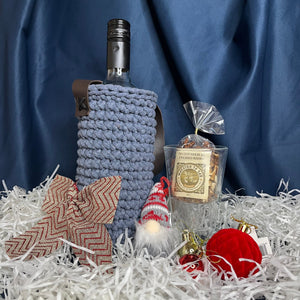 QUESTIONS & ANSWERS
Have a Question?
Ask a question about this product.
This is not a live chat.
Ask a Question
Looking for a gift for your friends and loved ones? We have just the offer for you! Embrace the moment  with this  unique gift box. It contains everything you need to make your own mulled wine. Inside you will find:
a bottle of red wine - Melnik 55 
hand knitted bottle bag, made of soft acrylic yarn, and a leather handle that makes it is easy to carry
spices for mulled wine
glass cup
decorations vary in accordance to occasion 
Our  gift boxes are the perfect way to spread festive cheer. Whether you want to send a gift of appreciation to a friend or want to thank a colleague or a corporate client, our gift boxes are sure to give them an unforgettable experience.