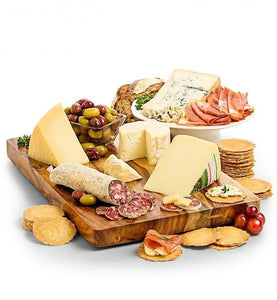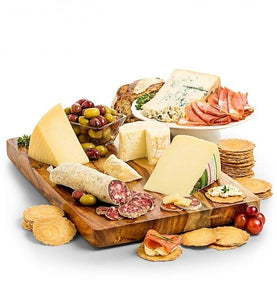 Hi. I'm writing from Japan. My son will be staying with a family in Sofia. I'm a little worried the gifts won't make it and if I leave the monetary gift is it safe? Thank you

We have been delivering gifts throughout Bulgaria for over 20 years. Sometimes because of a remote location we are not able to deliver the gifs but we have a 89% satisfaction rate and unless there are extreme circumstances, we will make sure your gift(s) is delivered on time and in tact.
An indulgent grand tour of Bulgaria by way of renowned Assorted Bulgarian Cheese and Kashkaval cheese and charcuterie of the highest quality.
Starring artisanal Bulgarian cheeses that abound in this rustic Bulgarian gift. Paired alongside rich salami, dry-cured lukanka and sudjuk and many more delights, this rich Bulgarian menu will transport anyone to the sunny  Bulgaria.