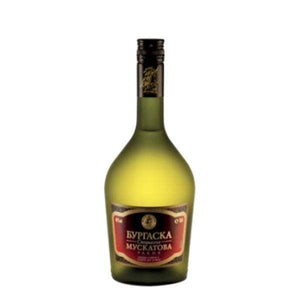 QUESTIONS & ANSWERS
Have a Question?
Ask a question about this product.
This is not a live chat.
Ask a Question
Burgas Muskatova Rakia 750ml is one of our customer's favorites. It is an excellent example of the unique climatic features of the sunny south coast of the Bulgarian Black Sea, which are perfect for grape growing with their extensive sunshine, proximity to the Black sea, the nearby Balkans mountain.